Join over 200,000 guitar-learners and subscribe to our guitar-tips-by-email service. (It's free.)
We'll send you a series of lessons that will move you to the next level of your guitar journey.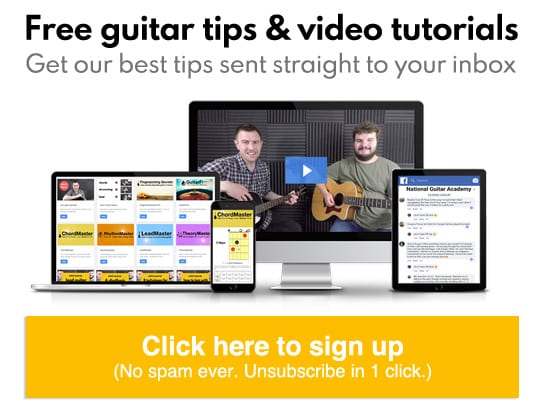 Free guitar tips and video lessons delivered to your inbox
Learn how everything fits together quickly, easily and effectively.
We share ninja tips (for instant fun!) but also timeless fundamentals that will truly deepen your understanding of the instrument.
Get our best guitar tips & videos