Guitar chords for every ability. Welcome to our famous guitar chords index!
In this guitar chords index you will find:
Chords for kids | 3-String Chords
Beginner & Intermediate | Stepping-Stone Chords and Open Chords
Intermediate | Power Chords
Intermediate | Barre Chords
Intermediate | Semi-Barre Chords
Intermediate & Advanced | CAGED Guitar Chords
All levels | Major 7th, Minor 7th and Dominant 7th Chords
Over 250,000 guitar-learners get our world-class guitar tips & tutorials sent straight to their inbox: Click here to join them

 
Guitar chords for kids | 3-String Guitar Chords
3 string guitar chords are the easiest chords you can play on guitar. These chords are perfect for kids or for adults who have conditions which affect the dexterity of their fingers.
These chords are easy to play and usually require only 1-2 fingers.
Quick Tip: Take any standard chord and play strings 1-3 to create the 3-string version. This works for every chord!
Here's a few classic examples of some 3-string guitar chords:
Em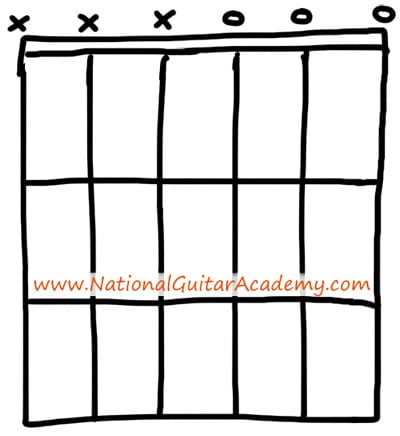 G Major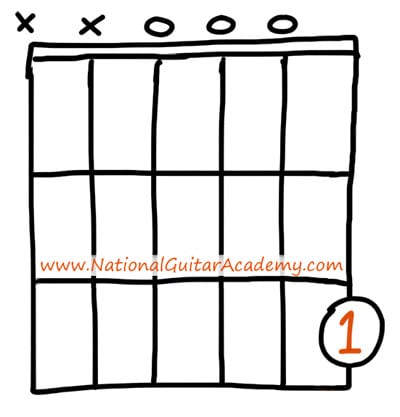 C Major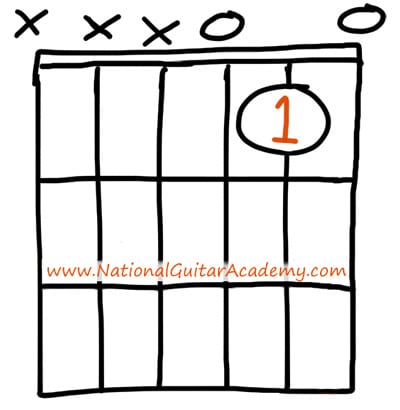 To learn how to read guitar chords, go here: How To Read Guitar Chords: An Essential Guide
D Major
E Major
To learn more about these chords, go here: Guitar Lessons For Kids
Stepping-Stone Chords And Open Chords
Stepping-stone chords are easier versions of more advanced guitar chords.
If you're a beginner guitarist you must start with stepping-stone chords as this helps you develop your technique and dexterity. Then, once you're ready, you can have a go at harder chords.
You must know how to play every major and minor chord. We're going to show you every stepping-stone chord and open chord. Let's get stuck in.
Quick Tip!
Every time you see a chord without the word 'minor' after it, this is a major chord.
Like this:
'A' = A major chord
'A Minor' = A minor chord
If you want to enhance your musicality, you must learn how to strum. Learn how to do this in this free guitar lesson: How To Strum
A Chord
Here's a standard open A major chord.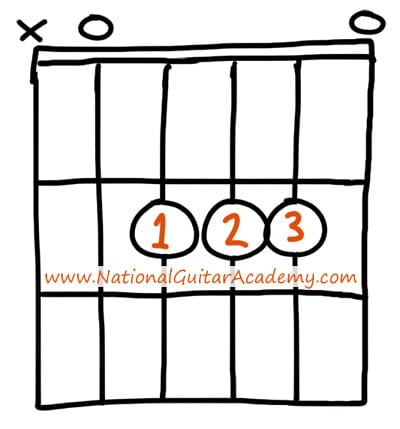 Stepping Stone A
Here's a stepping-stone version of this A chord. In the guitar world, we refer to this chord as Asus2. If you find the normal A chord too difficult, play this one.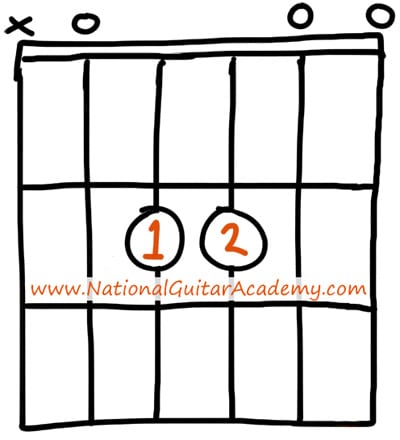 To learn more voicings of the A chord, go here:3 Easy Ways To Play The A Chord On Guitar
Learn 12 EASY beginner chords with our popular guide
✅  Stop struggling. Start making music.
✅  Learn beginner-friendly versions of every chord.
This is our most popular guide and it will improve your chord ability quickly! 😎
Get your own personalised guitar-learning plan 🎸
Get a custom guitar-learning plan here: Click here for GuitarMetrics™
A Minor Chord
Here's a regular A minor chord.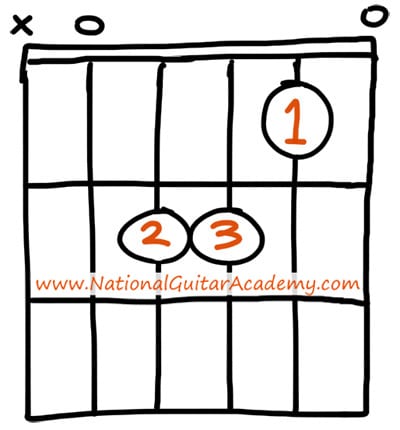 Stepping Stone A Minor Chord
Here's a stepping stone version of the A minor chord. This is an Am7. Use this chord if you find the regular A minor too difficult.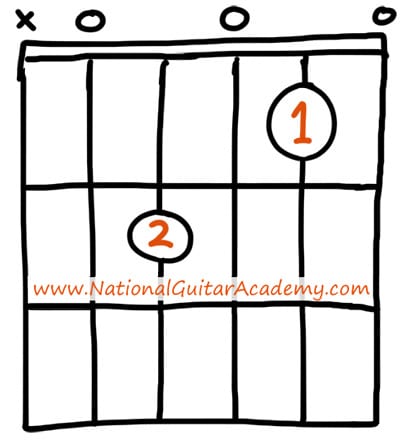 Learn more voicings of this chord here:Am Guitar Chord For Beginners
Get our best guitar tips & videos
Continue reading on page 2:
Page 1
Page 2