The National Guitar Academy is the worlds best online guitar school, there are thousands of hours of lessons and tutorials right here on this site.
Here are 3 benefits to learning how to play guitar online:
You can learn guitar quickly and effectively at your own pace.
You can learn from the comfort of your own home.
There are thousands of hours of world class tutorials which are just a click away!
40,000+ guitar learners get our world-class guitar tips & tutorials sent straight to their inbox: Click here to join them
What do I need for my first day at guitar school?
Before we begin to learn how to play the guitar, you will need a few essentials!
Here's a list of recommend essentials that you will need for your first guitar lesson:
A guitar.
A pick.
A tuner.
A positive attitude.
Don't have a guitar yet? No problem! We'll show you a whole range of beginner guitars here: What's The Best Beginner Guitar?
If you have all of these at the ready for when you begin your first guitar lesson, you'll be ready to rock in no time!
To get the perfect start to your guitar journey, go here: First Guitar Lesson 5 Easy Steps For A Perfect Start
To learn how to play guitar, you must understand what the four quarters of the guitar world are..
These are:
Guitar Chords
Lead Guitar And Scales
Strumming and Musicality.
Guitar Theory And Keys
If you have a good understanding of each of these areas, you'll be well on your way to becoming top of the class in guitar school.
Looking for some quick fire lessons to get started on your guitar journey? Go here:
Guitar Chords
To be a top guitar school student, you must learn how to play guitar chords.
Guitar chords form the foundation of ALL music. It's impossible to learn ANY music on the guitar without the knowledge of chords.
If you want to learn how to play guitar chords, you're in luck. We're going to show you some of our best online content.
To learn essential guitar chords at the world's best online guitar school go here: 
For more specific chords, check out these awesome articles:
To learn how to play guitar songs at the world's best online guitar school, go here: 
Learn the 12 EASIEST beginner chords with our famous FREE guide.
✓  Stop struggling. Start making music.
✓  Learn 12 beginner-friendly versions of every chord.
✓  This is our most popular guide and it will improve your chord ability quickly. Click here to download the guide.
Listen to the Learn Guitar Podcast
Learn from the world's best guitar teachers: Listen to the Learn Guitar Podcast now
Lead Guitar and Scales
One of the coolest things about learning to play the guitar, is learning how to play lead.
If you want to be able to shred like Steve Vai, you must learn how to play guitar scales.
Without knowing how to play scales, it's almost impossible to create epic lead guitar lines and solos.
To learn how to play guitar scales, check out these epic guitar lessons which were hand crafted by our own guitar school gurus. 
To learn more about how to use your lead guitar skills in a musical context go here:
Download our lead guitar cheat-sheet to make things easier
It can be disorientating for guitarists to understand which scales work with which keys.
With this in mind, we created a cheat-sheet; a key and scale-finder that you can use again and again. Click here to download your copy.
Listen to the Learn Guitar Podcast
Learn from the world's best guitar teachers: Listen to the Learn Guitar Podcast now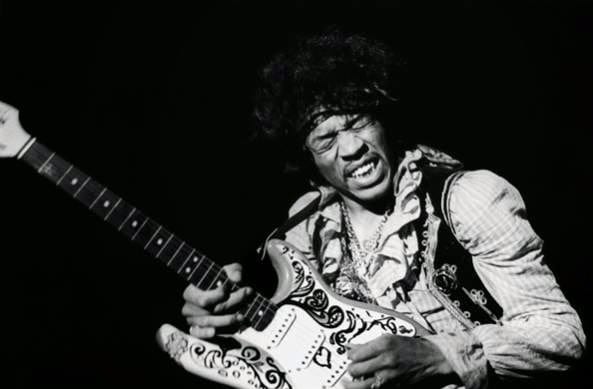 Check out this video to learn some cool pentatonic licks:
Strumming And Musicality
Even though it's fundamentally important that you learn how to play guitar chords and scales, this doesn't mean nothing if you ain't got no rhythm!
A great way to enhance your musicality is to learn how to strum.
Strumming makes your guitar playing come alive.
If you want to learn how to strum today, check out these awesome lessons from the world's best online guitar school:
Once you've mastered how to strum, it's essential to flesh out these techniques.
To enhance your rhythm and melodic phrasing, try and play as MANY genres as possible.
Here are a few guitar school lessons which will make you sound amazing:
To get a taste of how to strum with rhythm and musicality, watch this video:
Guitar School Theory And Musical Keys
Although you don't need to understand about guitar theory and musical keys if you're a beginner.
You will eventually come to point in your guitar playing life where you will need to understand these concepts.
It's impossible to become a intermediate/advanced guitarist if you don't understand theory. Even though this can be quite a dense subject, it's essential to know if you want to become an amazing guitarist.
Here are a few lessons and guides, which will help you take your guitar playing to the next level:
Find Out What You Should Learn Next With Our Guitar Map
If you want to understand where you're up to in your guitar journey you should take a look at our Guitar Map. It will show you what you 'should' know by now (and also what you need to learn next to move forward as a guitarist).
Most people find that the Guitar Map shows them how everything fits together and best of all, it will help you identify gaps in your knowledge that are holding you back.
(There is often just one piece of information that holds people back, 1 key insight that they need to know so they can continue moving forward and improving in their guitar journey.)
We made the Guitar Map so people like you can quickly identify what you don't know, that you need to know next. We hope that makes sense!?
NOTE: The Guitar Map is now included in our free special report: 'The 7 Steps To Guitar Mastery'.
What Type of Guitarist Are You?
Take our 60-second quiz and see your results now: Take The Quiz
Want free guitar tips and video lessons delivered to your inbox?
Join over 30,000 other guitar learners and subscribe to our guitar-tips-by-email service. (It's free.)
We'll send you a series of lessons that will move you to the next level of your guitar journey.
Learn how everything fits together quickly, easily and effectively. We share ninja tips (for instant fun!) but also timeless fundamentals that will deepen your understanding.
If You're Struggling, Try Something NEW.
Are you tired of trying to learn guitar from YouTube with no structure and poor-quality videos?
As I often tell my students: "If you always do what you always did, you'll always get what you always got". (That sounds trite, but it's true.)
To move to the next stage of your guitar journey you need to try something new.
Here's 2 new things you can try NOW:
1) Join our email list and get our 7 best guitar lessons sent straight to your inbox today. (We will never send you spam & you can unsubscribe in 1-click.)
2) Spend some money on your guitar education. The best stuff isn't free. You have to pay for it. Do you want to learn or not?
I always recommend JamPlay to my students and I do this for 2 reasons:
Their lessons are fantastic. They have great teachers who communicate clearly. Their videos film each hand separately which I love.
The second reason I recommend JamPlay is they offer a 7-day money-back guarantee, so you can check it out and get your money back immediately if it's not for you. I like that kind of freedom & it makes them easy to recommend: Check out JamPlay here
Popular Lessons
How To Learn Guitar: An 11-Step Programme For Beginners
How To Choose The Perfect Beginner Guitar
Guitar Notes Explained: A Guide For Beginners
More Cool Stuff
Learn about the National Guitar Academy: About Us
Join us on Facebook for daily guitar tips.
Listen to our Learn Guitar Podcast for rapid guitar progress.
Check out our free chord lessons.
Thanks for stopping by, speak soon! 🙂
Mike Kennedy - National Guitar Academy Founder