Adele – "Someone Like You"
For a song that doesn't even feature the guitar, this has consistently been one of the most popular guitar songs to learn since it came out.
"Someone Like You" is Adele's first UK number 1 hit, and it is behind only "Billie Jean" and "Bohemian Rhapsody" for favorite UK single from the last 60 years. Now, that's popular!
This song is also in the key of A, and you're going to play it in the key of G. If you want to sing along with Adele, you can put your capo on the second fret. Here are the chords:
G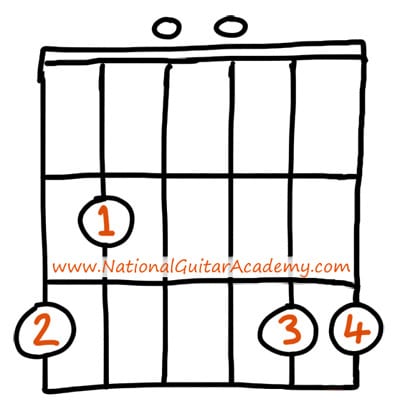 Bm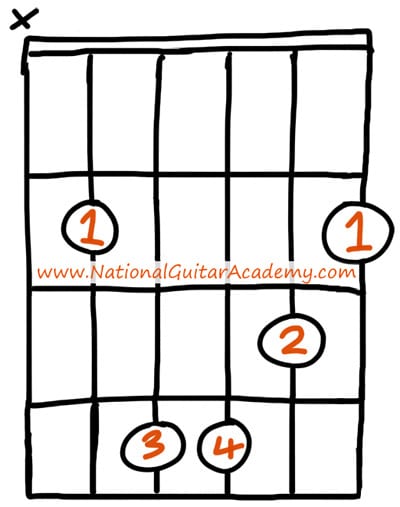 C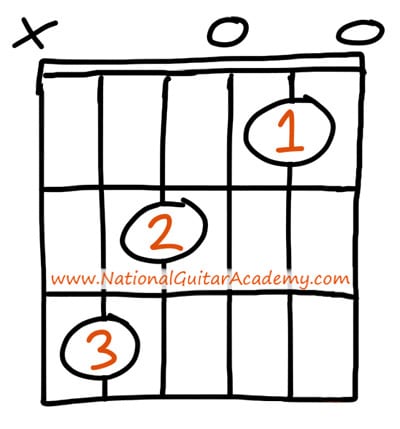 D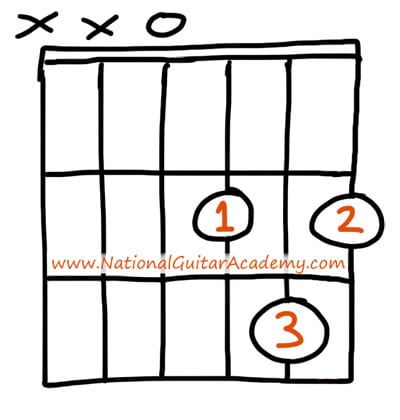 Em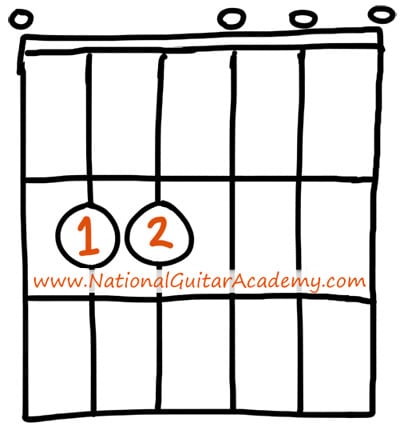 There are four progressions in this song. The verse goes like this:
G Bm Em C
There's a pre-chorus, the part that goes "I hate to turn up…", and that progression goes like this.
D Em C C
The chorus progression goes like this.
G D Em C
And there's a bridge! It's the part that starts "Nothing compares."
D D Em Em
C C C D
If those different progressions aren't enough to keep you busy, you can play around with the rhythm.
The piano in the recording is playing an arpeggio, where you play the chords one note at a time. You can approximate that sound by playing the chords one string at a time.
Sometimes changing rhythms for different parts of a song can help give popular guitar songs a different and unique shape and direction.
Try different rhythms for the different sections of this song. If you need some ideas, check out this lesson.
Jimi Hendrix – "Hey Joe"
It could hardly be called a collection of popular guitar songs if it didn't include some Hendrix, so without further ado…
The song "Hey Joe" is of disputed origin.
It sounds like a traditional folk song in that the woman winds up dead and the man accuses her of being unfaithful and then runs away, but Billy Roberts has claimed authorship and has a copyright.
In any event, it has been recorded by loads of artists, including the Standells, the Byrds, the Creation, Cher, Patti Smith, and the Red Hot Chili Peppers.
The chord progression is a cycle, and for you fellow nerds out there, it cycles through the circle of fifths! It goes like this throughout the whole song:
C G D A E
C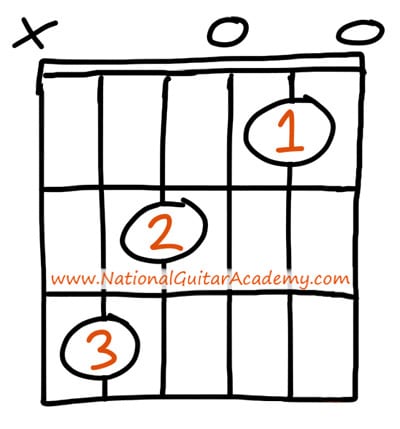 G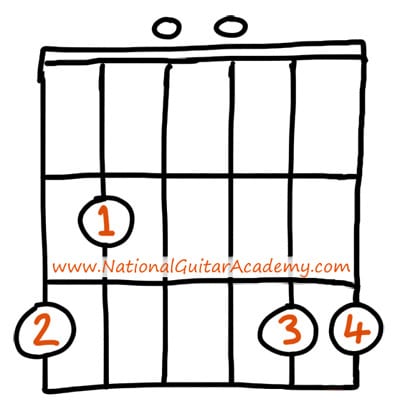 D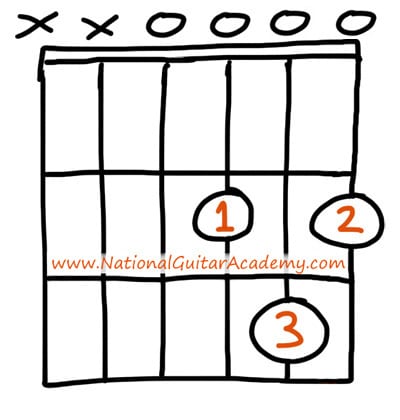 A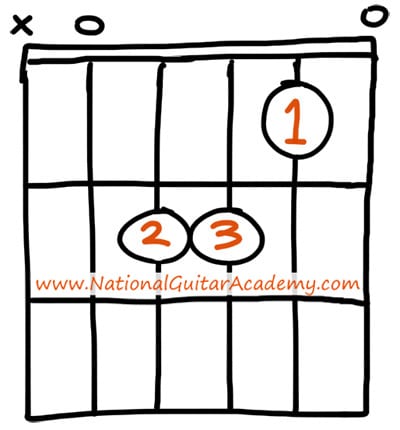 E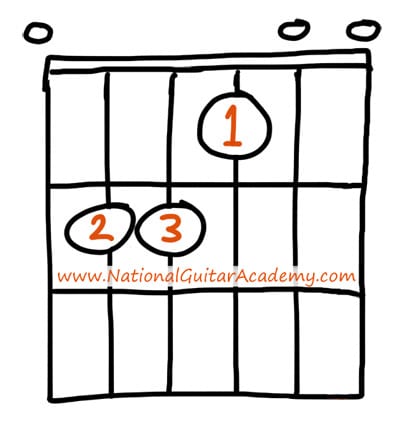 If you're interested in the cool little intro riff, here's the tab!
The slanted lines in the tab are for sliding. It's a big part of Jimi Hendrix's phrasing, and with a little practice, you'll be slinging that riff like a pro.
Bob Dylan – "Knocking On Heaven's Door"
Here's a classic strummy little ballad by the man himself!
"Knocking on Heaven's Door" is a timeless and simple addition to your collection of popular guitar songs.
Most beginning guitar students in classes learn to play it at some point because of its simple chord progression, lovely singable chorus, and easy-to-remember structure.
Nobody remembers the movie "Pat Garrett & Billy the Kid," but Dylan wrote this song for that movie, and "Knocking on Heaven's Door" has more than outlasted it.
Everyone from the guy at the open mic to (slightly more famously) Guns 'n' Roses has covered it, so it's safe to say it's one of the most popular guitar songs of all time.
The chord progression goes like this for the entire song.
G D Am Am
G D C C
G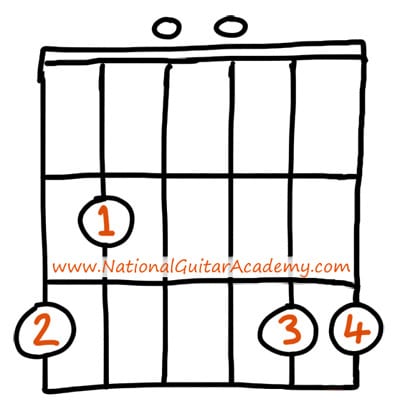 D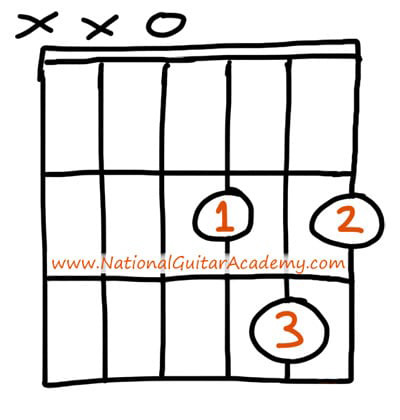 Am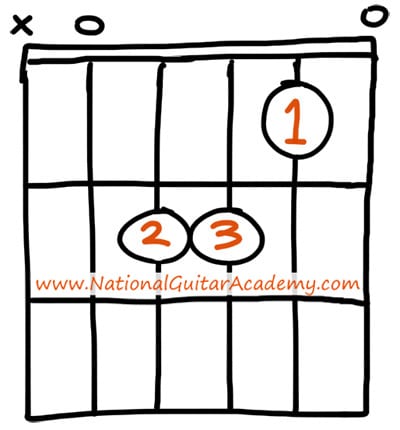 C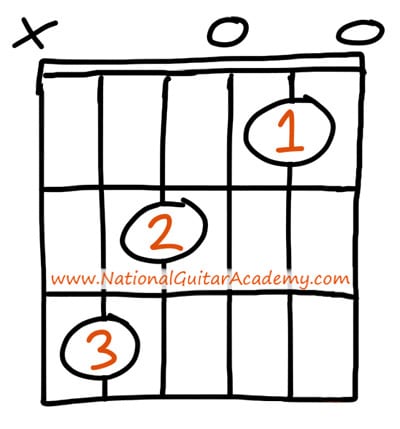 The strumming in the recording is straight down-up strumming throughout.
Sometimes it's best to keep it simple to get the message across, and the lyrics of the song, especially the hook, are powerful enough to carry the song.
There's no need to get fancy with rhythm when your popular guitar songs pack a big lyrical punch!
Download our lead guitar cheat-sheet to make things easier
It can be disorientating for guitarists to understand which scales work with which keys.

With this in mind, we created a cheat-sheet; a key and scale-finder that you can use again and again.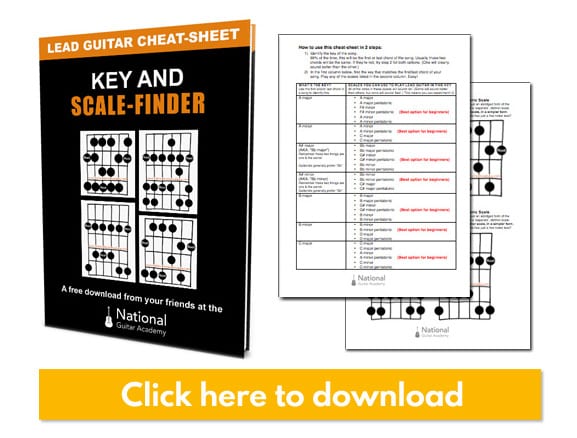 Get your own personalised guitar-learning plan 🎸
Get a custom guitar-learning plan here: Click here for GuitarMetrics™
Sam Cooke – "What A Wonderful World"
Not to be confused with Louis Armstrong's song of the same name, this is another classic addition to your pile of popular guitar songs.
This song was first conceived by Lou Adler and Herb Alpert, and Sam Cooke added lyrics. It has been covered constantly since the mid-1960s, including by Art Garfunkel, who added another verse not in Sam Cooke's version.
This recording is in the key of B, but you can play it in the key of G and if you'd like to sing along with the recording, you can put your capo on the fourth fret.
Here is the chord progression for the verse.
G Em C D
G Em C D
G C G C D G
There's a bridge in this song, "Now I don't claim to be an 'A' student," and the progression goes like this.
D G D G
A7 Em A7 D
G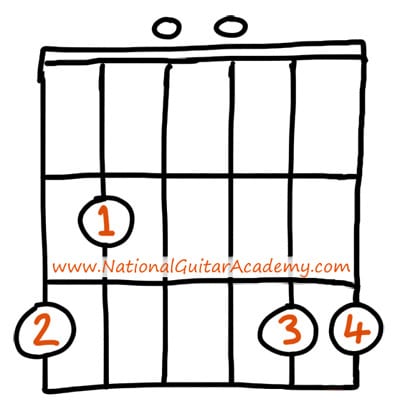 Em
C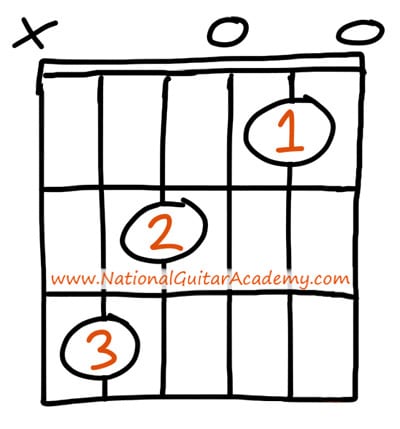 D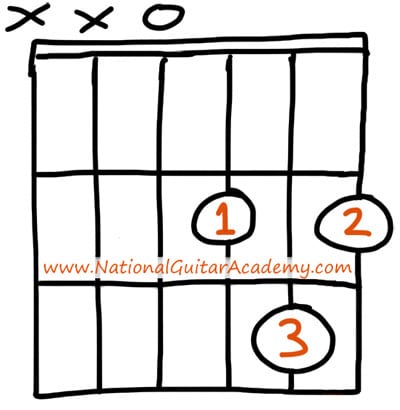 A7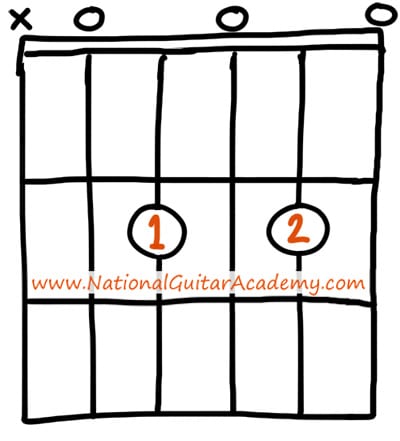 For the rhythm, this song is a really great opportunity to practice your calypso strum.
It is absolutely prevalent in popular guitar songs across the ages.
It goes down, down-up, -up, down-up.
Don't hit the strings on the and of 1 or 3.
If you would like further help with strumming, check out this lesson.
Joni Mitchell – "Big Yellow Taxi"
For your last in this collection of popular guitar songs, here's some Joni Mitchell!
This 1970 tune, one of Mitchell's bigger hits, has been covered by Counting Crows, Amy Grant, Brandi Carlile, and plenty of others, and you can play it with just one chord shape!
You can use the E major shape for all three chords in this song.
The progression goes like this.
A A E E
A B E E
B B A E
A B E E
Here are your chord locations.
E
A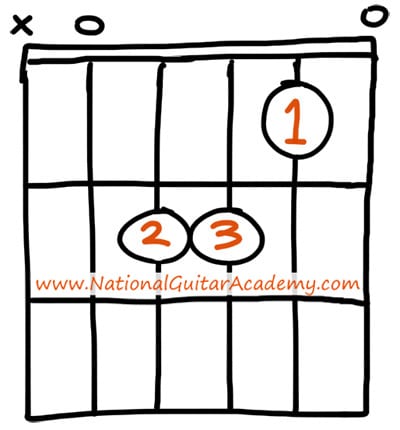 B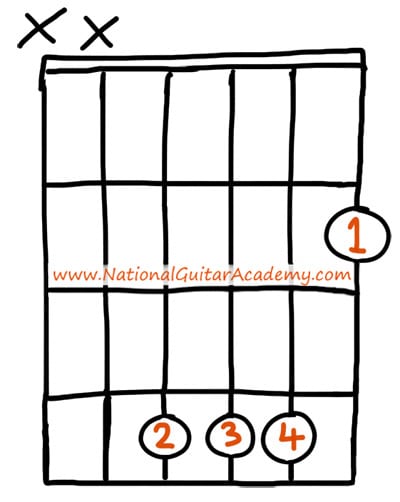 Mitchell's original arrangement of this song similarly uses moveable chord shapes, but it's not exact. The important thing is that you get to play an entire song without having to change chords.
To get better at sliding your hand into position, use the dots on the side of your guitar.
The dots will also come in handy for navigating the neck of the guitar when you learn to play barre chords and other moveable shapes.
For now, saddle up with this beauty and enjoy your popular guitar songs!
Take Your Popular Guitar Songs Out To A Jam Session
Not everybody learns to play the guitar out of a burning desire to become a performer.
The personal restorative and gratifying powers of the guitar are undeniable, but the social aspect of music is also powerful.
You can turn a group of people into a community with a guitar.
Of course, we all want to be the best musicians we are able to be, but don't wait until you have everything perfect before you share your music with others.
Being in a jam session or accompanying a singalong are great ways to get better at the guitar fast, and to have a great time while doing it.
Take these popular guitar songs with you and you'll improve the quality of the room wherever you are.
Recommended Resources
If you enjoyed this lesson from National Guitar Academy, you'll love our other content below!
What Type of Guitarist Are You?
Take our 60-second quiz & get your results: Take The Quiz
Join the world's best online guitar school 🌎
Get your own personalised guitar learning plan (customised just for YOU).
World-class online guitar courses. Learn at your own pace.
Community Campus & Learning Forum -  A friendly community! Connect with our team & students. 😊
Beginner Song library with chordsheets, tabs and tips. (Songs suitable for all levels!)
Regular live streams, seminars and Q&A sessions - Learn from world-class guitar educators. Get all your questions answered!
Click here to learn more about National Guitar Academy membership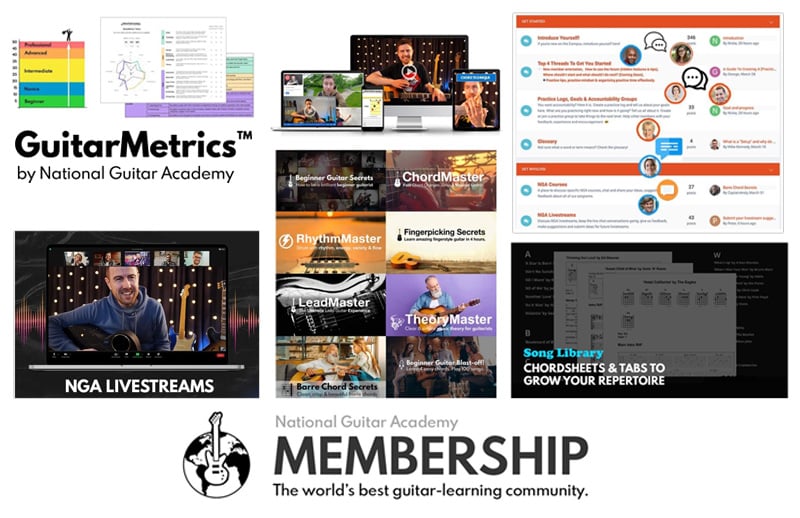 Cool Guitar T-shirts 😎
Look cooler! Check out our merch: Click here to see our merch store
Want free guitar tips and video lessons delivered to your inbox?
Join over 250,000 other guitar learners and subscribe to our guitar-tips-by-email service. (It's free.)
We'll send you a series of lessons that will move you to the next level of your guitar journey.
Learn how everything fits together quickly, easily and effectively. We share ninja tips (for instant fun!) but also timeless fundamentals that will deepen your understanding.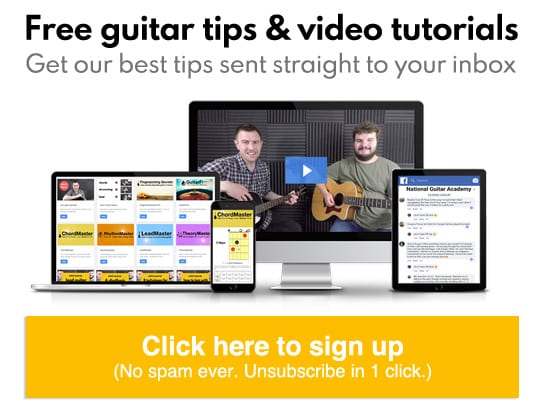 Get our best guitar tips & videos
Continue reading on page 2:
Page 1
Page 2